Ontario UMC and Child Evangelism Fellowship-Fall Retreat
Date and time: Saturday, October 3rd- 9am-12pm
Where: Ontario UMC or facebook live 3540 Park ave West, Mansfield, OH 44906
Cost-$10 to cover materials-no fee for facebook live Please register for in house attendance only by calling 419-529-4345
If anyone is in Christ...
2 Corinthians 5:17
Anyone who belongs to Christ has become a new person. The old life is gone; a new life has begun!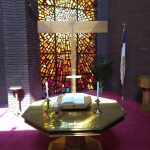 OUR MISSION AND VISION
We at OUMC seek to see lives changed by the Lord Jesus Christ. As we live out our mission, our vision is" "To Care As Christ Cares". Please join us at OUMC, and become part of a people wanting to see their community changed and given hope!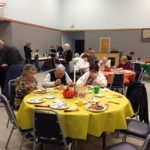 FELLOWSHIP
Refreshments following worship.

Fellowship Meal after worship 3rd Sunday.

Grace and Eggs every Sunday from 8:30 am to 9:30 am.

Monthly opportunities for mission outreach.

1st Wednesday "Silvers Meal" at noon for all senior citizens in the area during the school.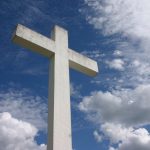 Services
Sunday worship 10:15 am.

Tuesday Bible study 6:00 pm.


WAYS TO CONNECT - MISSION OUTREACH MATTERS!
Harmony House
Silver's Meals
Nothing But Nets
Blue Rose Mission
Heifer Project
Salvation Bell Ringers
Design Outreach
Love Inc.
CWS Blankets
Society of St. Andrew's
Community Garden
Salvation Army Food
Pantry
Grace and Eggs
OHS Team Meals
UMCOR & UMVIM
PB & J Ministries
Wesley Scholarship
Secret Santa Shoppe