If anyone is in Christ...
2 Corinthians 5:17
Anyone who belongs to Christ has become a new person. The old life is gone; a new life has begun!
WAYS TO CONNECT - MISSION OUTREACH MATTERS!

Harmony House
Silver's Meals
Nothing But Nets
Blue Rose Mission
Heifer Project
Salvation Bell Ringers

Design Outreach
Love Inc.
CWS Blankets
Society of St. Andrew's
Community Garden
Salvation Army Food

Pantry
Grace and Eggs
OHS Team Meals
UMCOR & UMVIM
PB & J Ministries
Wesley Scholarship
Secret Santa Shoppe
Family Life & Youth Leader (pastor)
Ontario UMC, 3540 Park Ave West, Mansfield, OH  44906                                                                              
Hours: approximate-20 per week
Wages: commensurate with experience
1. Have a personal relationship with Jesus Christ and comfortable and familiar with Scripture
2. Able to work in a church setting and be visible and present in the community
3. Able to pass a background check
4. Possess a driver's license and not have excessive points on license
Qualifications:
1. Some experience and education in working in a church and ability to teach and lead not only children and youth but volunteers in children and youth ministry
2. Present Sunday mornings and for special services, i.e. Christmas morning.
3. Organizing, greeting, and getting to know families for Children's ministry and youth
4. Teaching or working in Kingdom kids on Sunday or nursery
5. Teaching and leading youth bi-weekly (Sunday evenings) and when not in Kingdom kids or nursery actively engaged with youth on Sunday morning
6. Working with mission committee in getting children and youth involved in community outreach
7. Present (if possible) at JYC middle school 3 pm-4pm Tuesdays and GNC-Thursday-to get to know parents and children (build a relationship) to invite and encourage church life at OUMC.
8. Assisting with Grandparents and Foster Family ministry 2nd Thursday of each month-5.30-7.30 pm.
9. Able to speak in front of people and be part of worship service with youth in lighting of candles, announcements, and other duties as needed when not engaged in Children's ministry or nursery
10. Organize and assist in summer outreach and possible week long VBS with volunteers/coordinator
11. Able to assist with and maintain OUMC safe sanctuary policy
Probationary period: 120 days
Supervisor: pastor
Please send a resume to ontariomethodist@gmail.com
OUR MISSION AND VISION
We at OUMC seek to see lives changed by the Lord Jesus Christ. As we live out our mission, our vision is" "To Care As Christ Cares". Please join us at OUMC, and become part of a people wanting to see their community changed and given hope!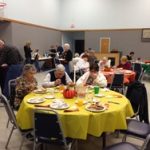 FELLOWSHIP
Join us for Grace & Eggs on Sundays from 9-9:45 and cookies-coffee-punch after worship.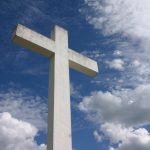 Services
Sunday worship 10:15 am.