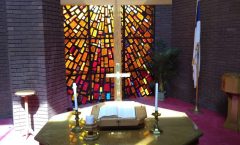 NEED HOPE?
FIND HOPE!
We are here to pray for you. Please take a minute to send us your prayer needs. However, know that through Jesus Christ you can talk to God!
Daniel 9:18: "We do not make requests of you because we are righteous, but because of your great mercy."
You are loved by God!
Psalm 5:3: "In the morning, O LORD, you hear my voice; in the morning I lay my requests before you and wait in expectation."